Our Quality Metal Buildings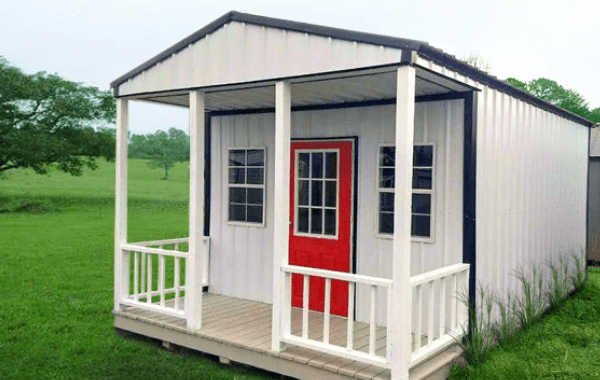 Why rent when you can own? Discover the perfect solution for your home or business storage needs among our diverse range of metal shed designs. Pick from colors and styles that perfectly complement your home or business aesthetics. You can also customize your structure online. We provide convenient delivery and installation services as well. Visit us in person or get in touch with us today.
Are you interested in a building with treated wood or a painted finish? A roof in either an A-frame or barn style? Perhaps you prefer cedar siding or our premium-grade SmartPanel® siding? Would you like an electrical package with that? These are just a few of the many features available at Hometown Sheds! Our primary aim is to furnish a secure and sheltered space for your storage needs.
What sets our playsets apart? Well, aside from offering an incredible array of designs and features for your selection, each playset is meticulously handcrafted by skilled Amish artisans, featuring eye-catching vinyl siding to ensure your children play splinter-free. Plus, with our delivery and installation services, you and all the kids can quickly dive into endless fun!
Our high-quality steel building choices are almost limitless. Size, color, roofing, doors…let your imagination run wild! All come with standard 14 gauge and 2-1/2″ x 2-1/2″, with upgrades available. We offer certified buildings, too. Our financing options feature affordable monthly payments, and each structure is backed by a one-year manufacturer's warranty!
At our Hometown Sheds locations we have a limited selection of pre-owned wooden buildings and metal sheds that we offer to you at great savings. Take a look at what we currently have at our various lots, and you may find just what you're looking for. Our inventory of used buildings is constantly changing, so check back often.
Dog houses are one thing, but when it comes to specially designed dog kennels like those found at Hometown Sheds, it's a whole different level of care and comfort. Explore these aesthetically pleasing dog kennels that offer your beloved pets all the comforts of home. Crafted with personalized touches and expert craftsmanship, a Hometown Sheds kennel will warmly embrace your furry companion, day in and day out, for many years to come.